According to this article in Ahram Online: "Sharm governor backs theory that sharks involved in attacks is controlled by Israel via GPS"…
As absurd as this might be, I've decided to give the guy the benefit of the doubt and do some research on my own. After hours and hours of research, looking through confidential documents, and spy satellite imagery, I came across substantial proof that will put those rumors to rest once and for all.
Israel is IN FACT BEHIND THE SHARM SHARK ATTACKS!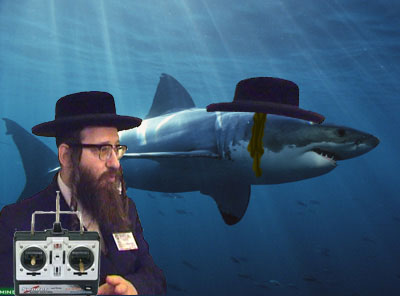 ---